UPower 43 Power bank
UPower medical power bank sikrer nem og konstant adgang til opladte batterier
10-01-2022 13:35:00
Onyx Healthcare er blandt andet kendt for deres solide batteriløsninger, og nu er de på banen med endnu en. Med UPower Pro-43 får I en løsning til back-up batterier, der sikrer at I nemt og effektivt kan udføre arbejdet, uden at blive hindret af manglende strøm til enhederne.
Se herunder hvordan Onyx Healthcare selv beskriver UPower 43 Power Bank.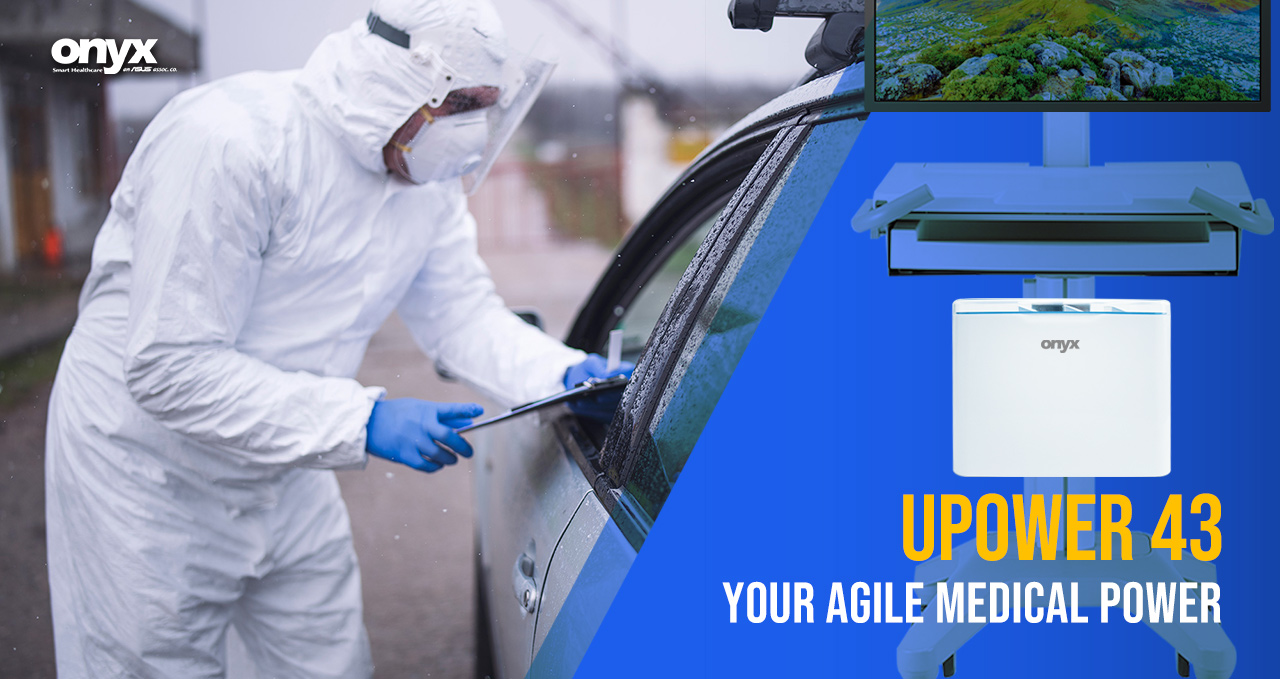 After ten years' of experience developing our proprietary battery system and delivering two hundred thousand batteries to five hundred hospitals worldwide, Onyx has once again achieved a new level in superior battery technology with the development of our new medical power bank, Upower Pro-43. The Upower Pro-43 is not just another power bank; we have integrated all our technological advances to date to excite you with the best possible user experience from a battery backup system.
Product Feature
Compatible with onyx XL battery and XXL battery (not for STD battery)
Two mode for user

Normal mode : max capacity – 90W/520Wh (with XXL battery
Power mode : max output – 90W/260Wh + 65W/260Wh (with XXL battery)

3x DC output
Selectable voltage for each DC-out (12V / 15V / 19V / 24V)
Built-in wifi chip for remote monitor directly
LED indicator, clearly reveal recharge/discharge status
Infinite Power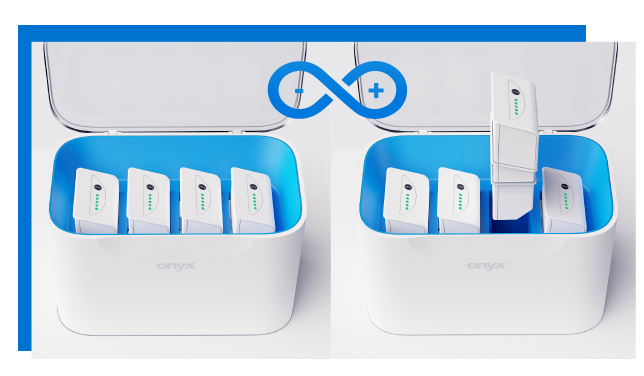 Swappable battery design is a key element for battery management in organizational settings. Devices requiring frequent battery changes run the risk of running out of power over the course of a normal workday. Upower Pro-43 applies a swappable battery design to a power bank, allowing users to conveniently swap-out a used battery for a fully charged one whenever needed.
Improved Safety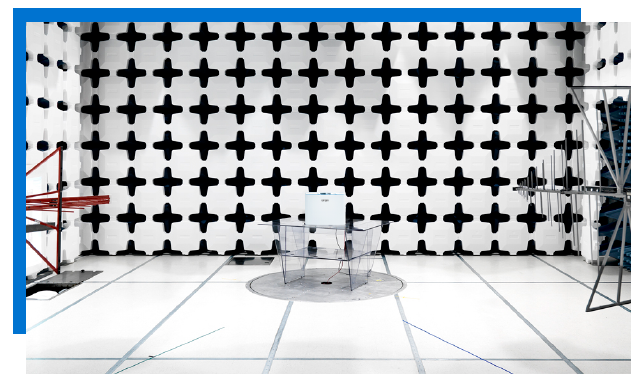 Batteries used in medical environments must conform to the strictest of safety standards to protect people from potentially dangerous battery failures. At Onyx, safety is our number one priority, and development of the Upower Pro-43 focused on making it one of our safest products. The Upower Pro-43 is certified under UL Standard 60601-1 for medical electrical equipment, making it safe for use in any medical environment.
Extended Battery Life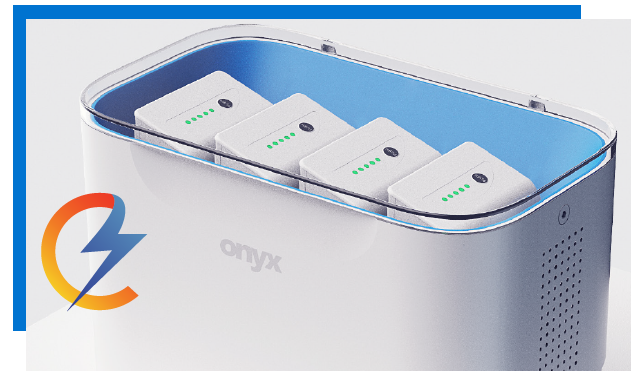 The Upower Pro-43 includes extended battery life technology, a unique software solution that collects battery usage data such as environmental temperature, charge current, and voltage, and uses it to calculate the ideal device setting to optimize power consumption and extend battery life up to 120%.
Kontakt vores specialister hos Sensor Medical
Vil du høre mere om medical produkter fra Onyx Healthcare? Vi sidder klar til at tage imod din henvendelse.
Du kan også se mere om den nyeste Venus serie af medical pc'er fra Onyx her.